Here's the deal:
I started building this baja in 1991. No instruction manual. No internet. Just a 1957 body on a 1970 pan, and pretty much everything was completely trashed. Put it this way: I paid $500 (back then!), and I got hosed. It was cut up already, and virtually nothing was salvageable other than what was left of the body, and lots of spiders and trash inside.
But I loved the back window, and I wanted to build a baja out of it.
Fast forward a few years, after lots of hard work and here's what I had to show:
I drove the crap out of that car for about 5 years and beat it to death. I painted it in 1996, pretty much had it to 98% done (if there is such a thing): interior, exterior, suspension, etc. It was almost where I wanted it to be. Then, some neighborhood kid vandalized it in by back yard, through bricks through every window, smashed bricks in the body, smashed the dash in, tore out my headliner, and pretty much destroyed the car.
I was pretty devastated.
I "mothballed" the car for a few years, making a deal with myself that I'd build it bigger and better than it ever had been before when I was ready to do it all over again.
Like any project, the hardest part was starting, knowing first-hand the amount of work it really takes to build a car.
One day, I decided to go back at it.
I built it pretty much to the point where it is today. 2187cc motor, 3x3's, Centerlines, 6" wider beam with 4x1-3/4" arns, coilovers, disc brakes, blah blah blah. I tried to keep it with kind of a theme.... part OG german, part full off-road car, part street rod, part Cal-look. After it was (off)roadworthy again, it looked like this:
It's been a few years since then. Done some minor changes, flogged it to death, and had a good time. Once again.... it's time to get it back on the road. I've been out of the loop for a year or so with the Kaddie Shack, but I really feel it's about time to get dirty again. I have some maintenance and repairs to do on this old beast, and have some upgrades that need to happen.
I jumped it a couple days ago, and hobbled it around the corner, and into the shop at the Kaddie Shack.
Here are a couple pics I took yesterday: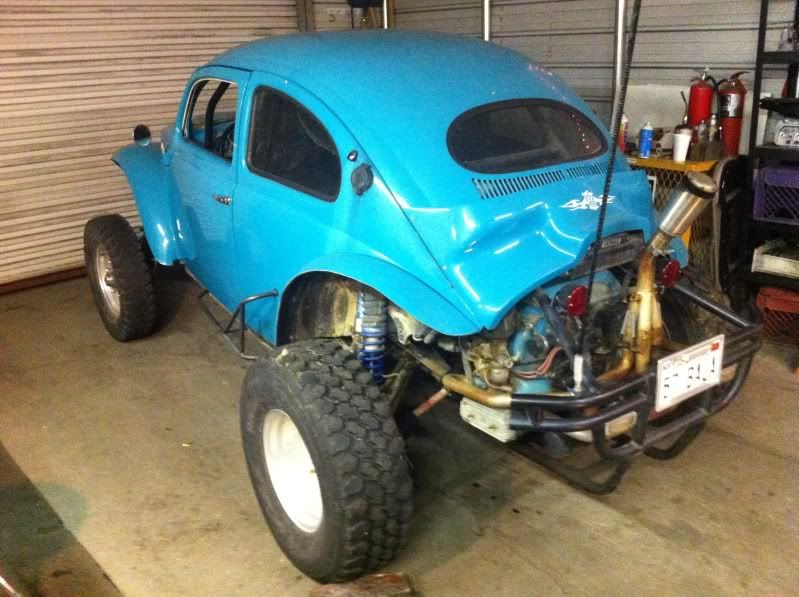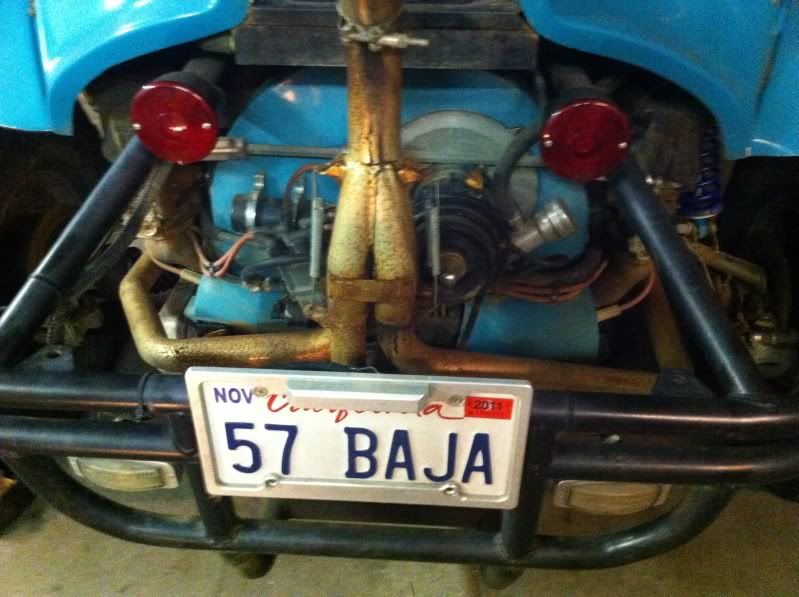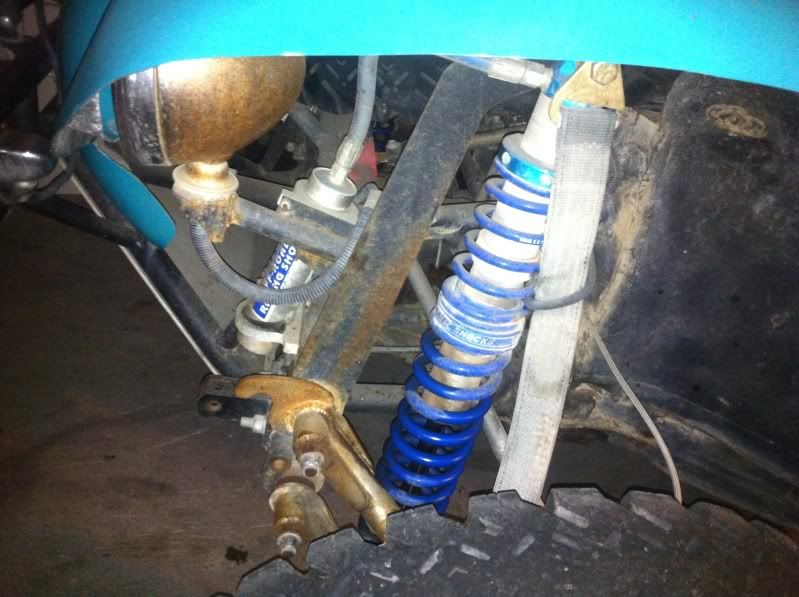 Santa's long gone, but I'm makin' my list and checkin' it twice.
We need to get this thing back on the road, dammit.
.... And that's my story. I'm stickin' to it.
I'll do my best to update this thread, as time allows. Most importantly, I'm getting this thing going again. I have a run to lead in a couple of months, dammit.