I picked up a new weld helmet this week, and I was dying to try it out. Those $50 HB specials are junk. I have been flashed way too many times using it. So I decided to put in a new tube behind the seats to raise up my shoulder harnesses up to the correct angle. I have been using an existing tube in the chassis (there when I bought the project). So I broke out my tube bender last night and made this...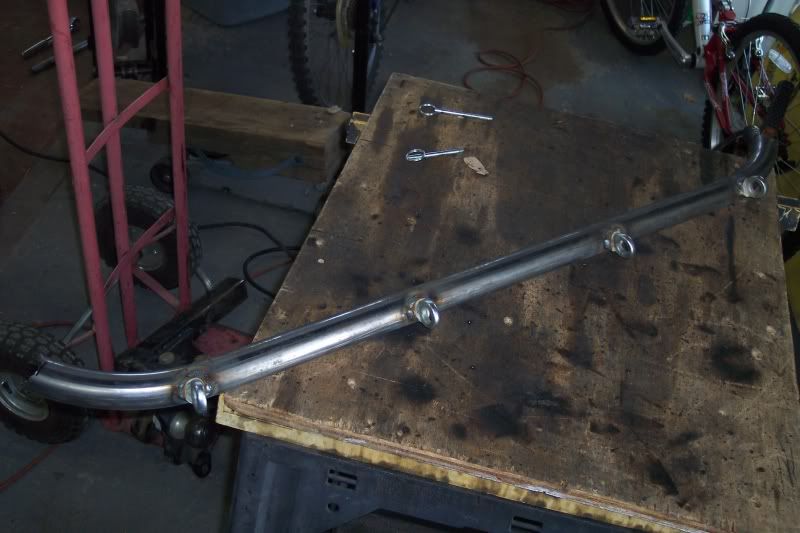 I picked up the eyelets from McKenzie's this morning. I cut off the threaded shank and welded them to the tube. I did not want to drill holes in the tube. Here are some pics of it welded in the car. The new helmet works much better!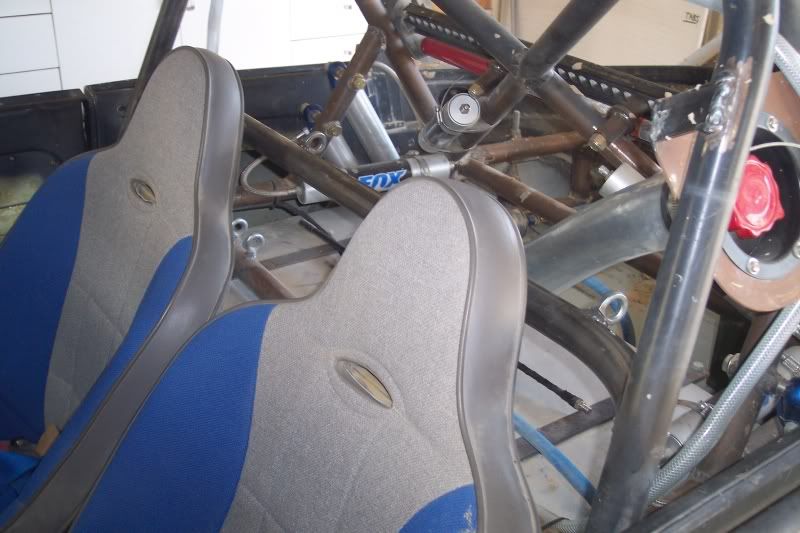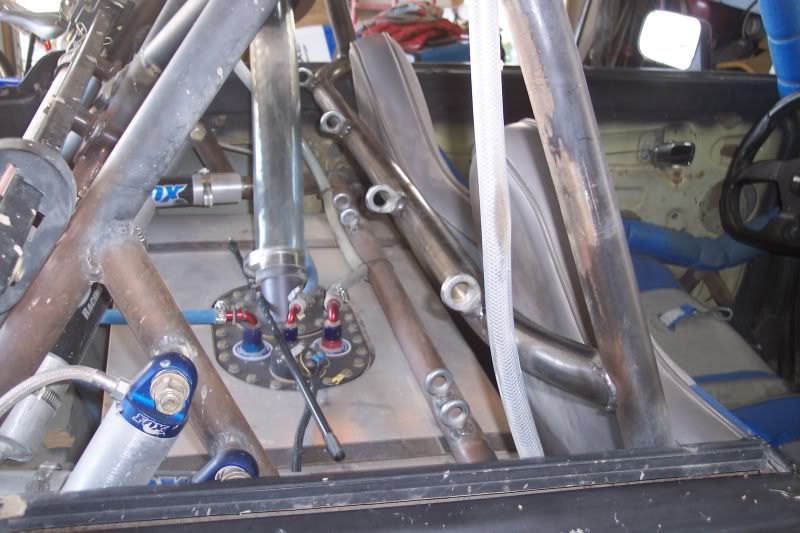 I will more than likely end up with some Jamar front disk brakes very soon. Those are more important to me right now. The drum brakes just don't cut it and have been on the list for a long time.